Application Information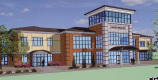 Thank you for your interest in the MSC Allied Health programs.
Each program has specific application procedures that are outlined below. Click on the programs specific application information link for a printable application information sheet for the program you are interested in.
Interested students do not need to apply to the OTA or PTA to take the general education first year course work.
Graduating high school students, new to college, or second career students who are interested in applying to the second year of either program need to complete first (1st) year course work or be in the process of completing these courses in order to apply to the second year of the program.
---
Occupational Therapy Assistant Program
| | |
| --- | --- |
| Click on the above button for application information. | |
---
Physical Therapist Assistant Program
The application period for the PTA Class of 17/18 has ended. We want to thank all applicants for participating in the process. The next application period will begin in Fall 2017. Application links will be posted by September 1st, 2017. Click on the PTA Application Information link below for information on the process.
All content on this and all Allied Health Pages is subject to change.
Murray State College, in compliance with Titles VI and VII of the Civil Rights Act of 1964, Executive Order 11246 as amended, Title IX of the Education Amendments of 1972, Americans with Disabilities Act of 1990, and other Federal laws and regulations, does not discriminate on the basis of race, color, national origin, sex, age, religion, handicap, or status as a veteran in any of its policies, practices, or procedures. This includes but is not limited to admissions, employment, student financial aid, and educational services.