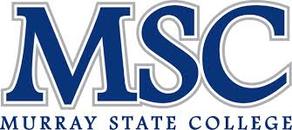 This page provides the application materials for applying to the Physical Therapist Assistant Program at Murray State College.

The PTA program application process occurs in the Fall of each year with all application materials submitted to program office by the Due Date of the 3rd Thursday in November. (11-16-17).

Prior to accessing the PTA Application materials you must view the application orientation video. In this video you will receive instructions for completing the materials and submitting your application.

Only qualified applicants who have complete application packets submitted by the due date will be considered for admission to the Physical Therapist Assistant Program.
---
Application Orientation Video - 2018/2019
This video must be viewed in its entirety prior to submitting the PTA Program application packet. All applicants will demonstrate that they have viewed this video by answering three questions that are answered in the video.
ATI - TEAS Admission exam must be scheduled in the MSC Testing Center prior to testing. Students need to confirm they have a testing appointment prior to driving to campus. If you plan on testing the same day, you receive your "Ticket to Test" from the PTA Program Office you are required to set up the appointment prior to that day.
If you need to take or retake the ACT, you may contact the

MSC Testing Center

for more information. The residual ACT is given on a limited number of scheduled days and you must contact the center and schedule a time to take the residual ACT. Students should pre-pay the registration fee in the business office prior to showing to take the test. Students should also arrive about 15 minutes prior to
noon
and should bring two number 2 pencils, a hand held calculator, and a photo ID.
---
To apply to the Physical Therapist Assistant Program review each of the items below, complete all required forms, and submit as instructed in the required application orientation video above.
Each of the 7 documents listed to the left are discussed in the Application Orientation Video above.
Click on each to open the file.